COUNTDOWN
Event Cancelled
The Event will be a Cultural Milestone adding life to the Canada's Rich History by Celebrating the Diversity and Togetherness, while sharing its Innovative Spirit with the Indian Ethnic & Business Community.
Idea is to create something Grand and New, that will reflect Dynamic, Diverse, Spiritual and Economic Opportunities along with Indian deep-rooted Culture and Heritage.
A Gala Entertainment & Celebration – the Biggest Indian Community Event ever staged in the Greater Toronto Area– is set to Welcome 400+ participating Sponsors, Exhibitors, Delegates and 50,000+ visitors from across Canada. The Audience will Experience Warm Indian Hospitality at its finest along with the Potential of Exploring Possibilities of Business Associations and Shopping…
Show Highlights
Attractions of Power Packed Show
show producer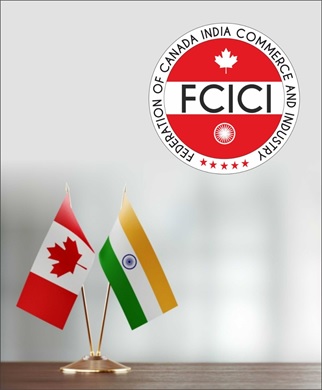 FEDERATION OF CANADA INDIA COMMERCE & INDUSTRY
The Organization works to Strengthen, Promote and Foster Bilateral Trade, Commerce, and Economic relations between Canada and India Business Enterprises, Organizations, Entrepreneurs & Professionals.
Its aim is to function as a Gateway of Opportunities for Canadian & Indian business in other Respective Countries, helping both Home-grown and International Companies realize their full Potential.
Vision is to become key Forum for Networking between Canada and Indian Business People and Act as an Advisor to its members with the help of onboard  Experts.
We Work With Global Partners
The Land Of Opportunities
GREATER TORONTO AREA – A Perfect Location

The Greater Toronto Area is the most populous metropolitan area in Canada. It consists of the central city, Toronto, along with 25 surrounding cities and towns distributed among four regional municipalities: Durham, Halton, Peel, and York

GREATER TORONTO AREA – As Economic Lifeline

The Greater Toronto Area is a commercial, distribution, financial and economic centre, being the second largest financial centre in North America. The region generates about a fifth of Canada's GDP and is home to 40% of Canada's business headquarters.
Endorsements and Appreciations
EXHIBITION PARTICIPATION COST & OPTIONS
Standard Exhibition Package

CA$ 4,000 + HST
Standard Stall Includes:
9ft X 9ft

Exhibition

Booth
Logo under Exhibitor Category on Even Website
4 Exhibitor badges per Booth
Premium Exhibition Package

CA$ 7,000 + HST
Premium Stall Includes:
18ft X 9ft Exhibition Booth
Logo under Exhibitor Category on Event Website
8 Exhibitor badges per Booth
CA$ 25,000 + HST
Advantage of Sponsorship:
27ft X 9ft Exhibition Booth
Most Premium Stall Location
Logo Presence under Exposition Sponsor Category in all Promotional Communications
Dedicated Digital Media promotions across all Exposition Social Media Platforms
Premium Branding space at various locations in Virtual Arena
Targeted Direct Marketing and Emailers to all Registered Audience
2 slots of 15 mints in Promotion Arena/Stage